July 20-27, 2019 Cayman Aggressor
Price Deluxe Room $2795 (cash price)
Visit the Top Dive Sites of the Cayman Islands
New Boat, no bunk beds!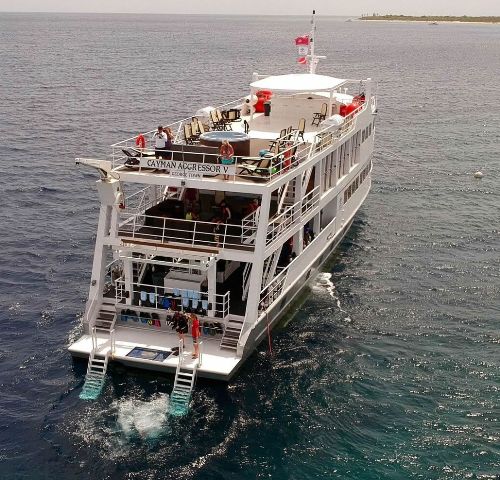 This trip includes up to 5 dives per day and all meals beverages, much more.
New Boat, all side by side beds (no bunk beds) and the master cabins have a balcony.
Save $300 by booking early, Deluxe $2795 and Master $2995. Deposit $400 partially refundable until July 2018.
Contact me for further details or to make your reservation.
All Diving Divas activities are non-smoking.